The Artist Inspiring Us To Do What We Love: Sergey Gordienko
by MIKE TEWEL
Original 
If you're feeling like you're stuck in a career rut, Sergey Gordienko is the guy to talk to. Having a strong affinity for art from such a young age, Sergey knew what he wanted to do. He wanted to change the world. Through his art, Sergey has inspired people all around him to push themselves creatively and reach their ultimate goals. I had the pleasure of sitting down with him to pick apart his brain and see what motivates him day after day.
What's your first memory of wanting to paint?
I remember when I was a kid, around 8 or 9 years old, my parents had a magazine with beautiful pictures of U.S. architecture, art events, illustrations and other designs of America's culture. That magazine was made in the US specifically for Russians, it was a great way to educate us on what life is like in the states. My parents got it at the expo event that was organized and hosted by Americans. They came to build friendships and start relationships with the people of Vladivostok, my home town. It must have been in the early 1990s.
Who are some artists that really inspire you?
It's an interesting question, Mike. I believe that every one of us is an artist, some of us practice it full time, others just do it as a hobby during their free time. Art is not only painting and sculpture, some artists express their creativity as fashion designers, video creators, musicians, dancers and many other ways of creative expression, even business and software development is an art.
In a different lifetime I have been inspired by many different artists, some of them inspired me for a moment while others have stayed with me forever. Some were completely unknown, not only to the world but event to themselves, they didn't believe in themselves enough to call themselves artists, but among the more known artists I have been inspired by Warhol, Basquiat, Malevich, Kandinsky, S. Fairey., Dali, LaChapelle, Sagmeister, Van Gogh and of course Maria Tokareva "Miss Frais".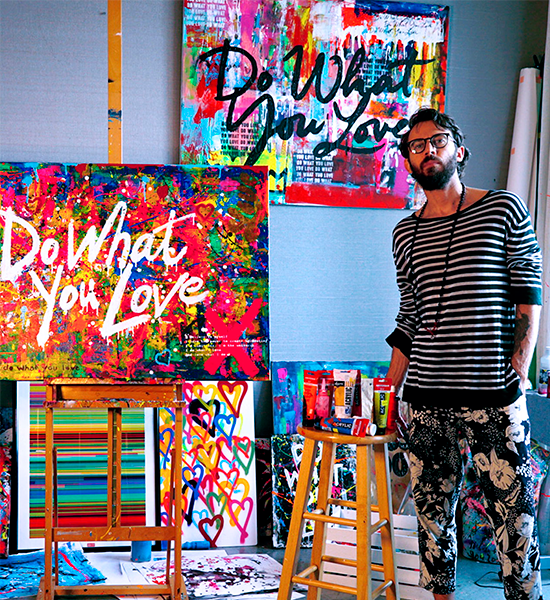 What has been the most challenging moment in your career?
So many things. I'd say everything is challenging. Even now, I'm challenging myself to grow, to evolve, to become a better version of myself and my creations. To be more specific, I'd say believing that I can do it. I can do what I love full time and not be distracted by anything else. Financial, social and human relations, emotions, and any other problems that we all facing from time to time.
Tell me about your proudest moment?
When I could finally afford to bring my parents to Miami after not seeing them for 5 years. It was their first time visiting the U.S. I rented a nice apartment on the beach with an ocean view for them. We were visiting the best places and we traveled to other states. It was one of the best months of my life.
What is your biggest challenge?
Finding the right person to help me stay focused on creating and to help with the business side of my work.
Being me.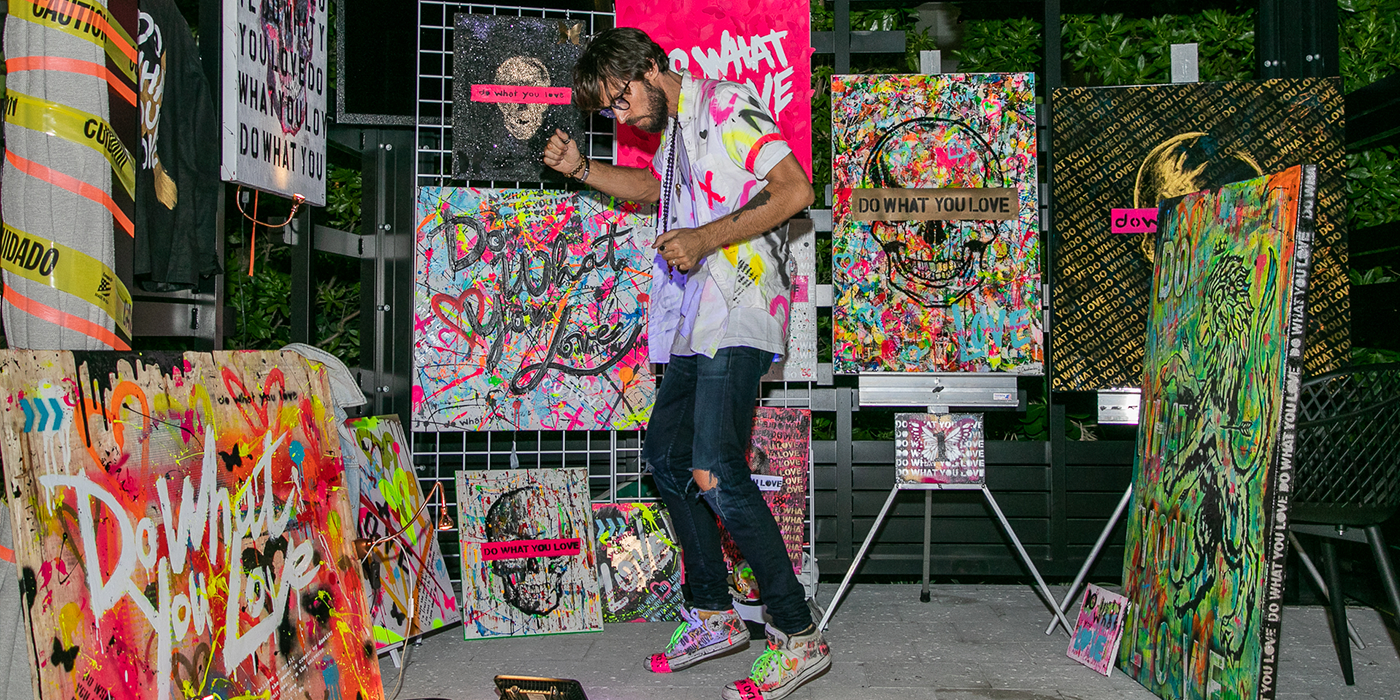 Give me one lesson you learned from a mistake you made.
Stay focus, don't try to do different things at the same time. Pick one thing to work on and work at it until you reach your goal.
What do you love most about what you do?
I really enjoy the process of creating different things. Sometimes I enjoy the result so much that I can sit and stare at my creations literally hours and feel happy with what I'm looking at. It doesn't matter if it's a painting I spent hours creating or just a picture I took in 5 seconds for Instagram.
What's the best piece of advice you've ever received?
I have a lot of amazing advice from so many amazing people who I really admire and respect. Right now they're all mixed in my head, it's almost impossible to pick one. But the first that comes to mind is from the book Alchemist, which I read more than 15 years ago. It was something like "If you really want something, the whole universe helps you to make it happen."
When you love yourself, accept yourself, enjoy and appreciate every moment of your life. Sharing your love with others without any expectation of it returning. When you see your soulmate at the same frequency and you both exchanging this happiness. For some people it might sounds weird and it's ok. A few years ago I'd think the same and would've answered differently.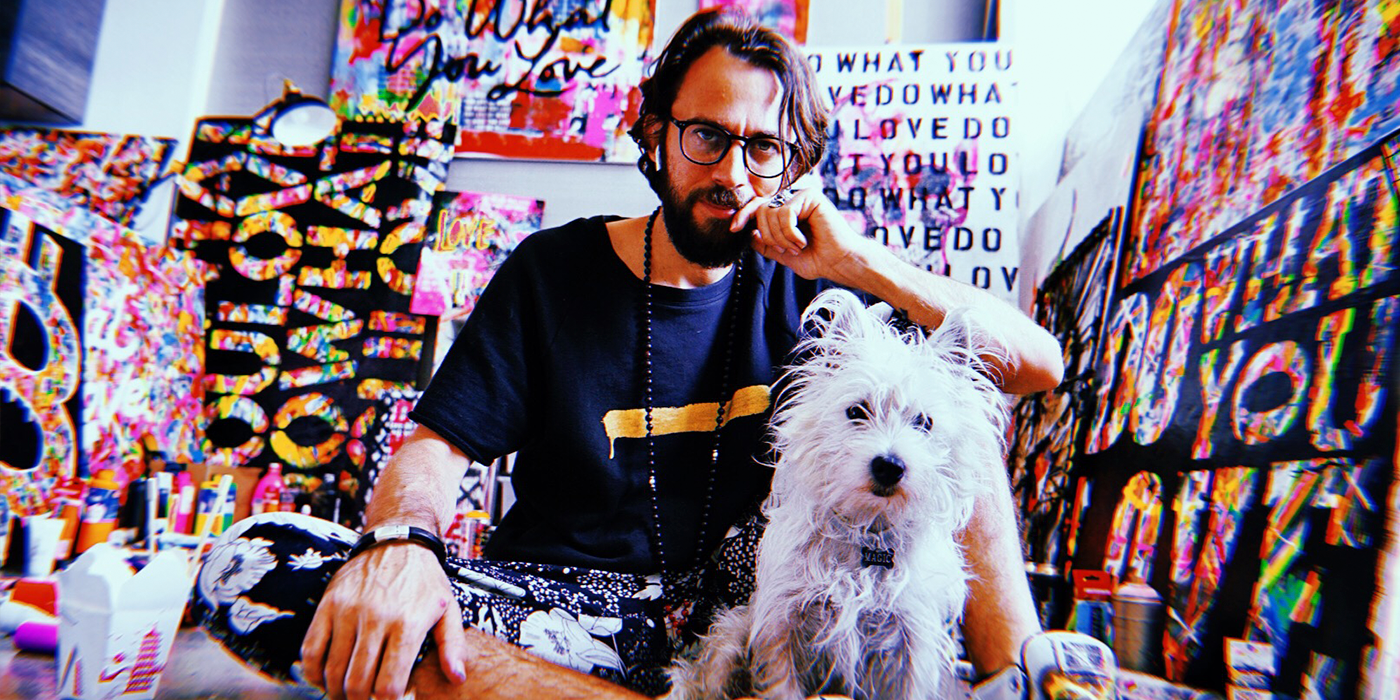 What book are you currently reading?
I'm a very slow reader, right now I'm reading You Can Heal Your Life by Louise Hay. I just started reading As It Is by Bhagavad-gita. But the one with the biggest impact is Love. Freedom. Aloneness by Osho.
Name a personal habit that contributes to your success?
Working hard, work with passion and love. Do it only if you really enjoy the process or know why you're doing it. Personal habits? Sports activities, I'm into yoga right now more than ever before. I'm practicing almost every day and love it so much. Sound healing, meditation, eating healthy, all these things help to make my art really full of love and positive energy.
What do you aim to achieve through your art?
I want to inspire people to find their passion and do what you love. Maybe not right now. Maybe right now you're not ready, but I want to spark an idea, to start thinking in this direction. One day this person might be happier and all the world will be a better place.